Wow!! Such an amazing show at Backstage Rockbar in Varberg, Sweden. One of my Best concert experiences!
Together with Midvinterblot, From North and Black magic fools, we created an atmosphere of craziness and wilderness, pure joy through the whole show!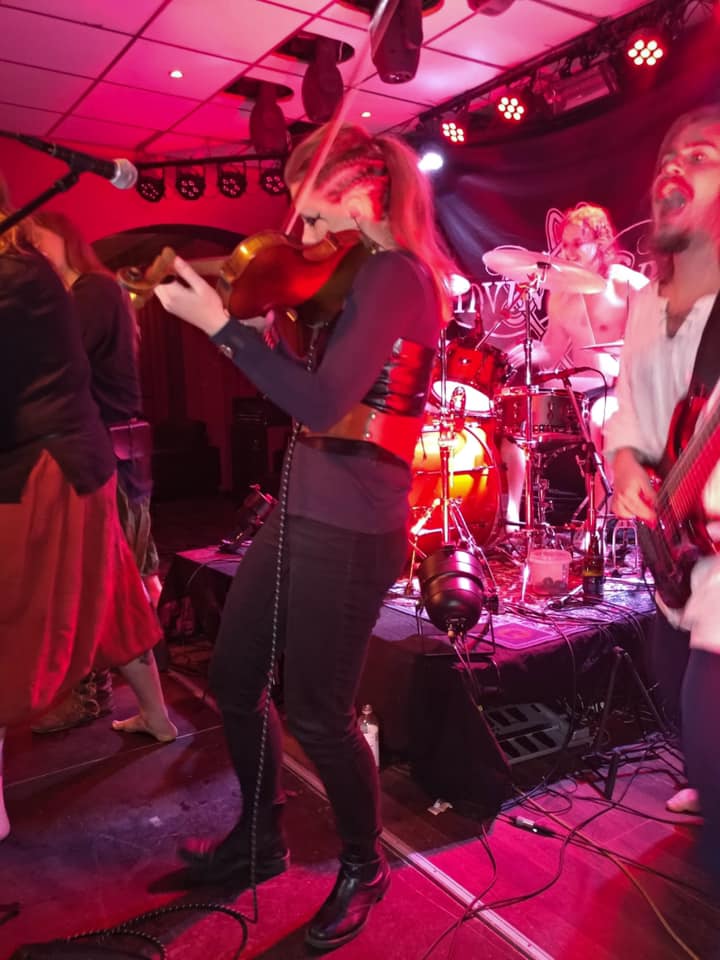 Midvinterblot was founded in October 2010 by Pamela "Trollgumma" Wasiluk and Stefan Stolica. The band has been working on its own material ever since and was mostly focused on live gigs which resulted in the band only having one demo recording. During the two years of the band's existence, some smaller changes in line-up have occurred and the band currently includes seven members.